It seems like every other commercial on TV is hawking some sort of energy boost product.  Whether it's 5 Hour Energy, Gatorade, or the hundreds of prescription pill ads, it seems like the energy business is worth billions.   But I found something on Twitter today that makes sense as the preeminent energy boost: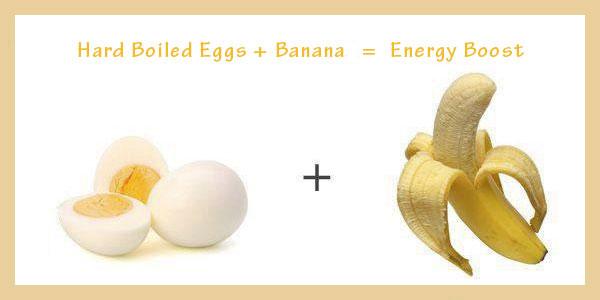 This seems like the truest way to obtain real energy.  The caffeine and refined sugar rushes of the TV products do provide a temporary boost, but they are guaranteed to give you a crash afterwards.  The egg provides a perfect amount of protein, and the banana gives natural unrefined sugars.  These two together are a potent mix that will provide the energy to perform at your best.
Looking for some energy?  Take the picture's advice and brush aside the caffeine and sugar for a hardboiled egg and a banana!